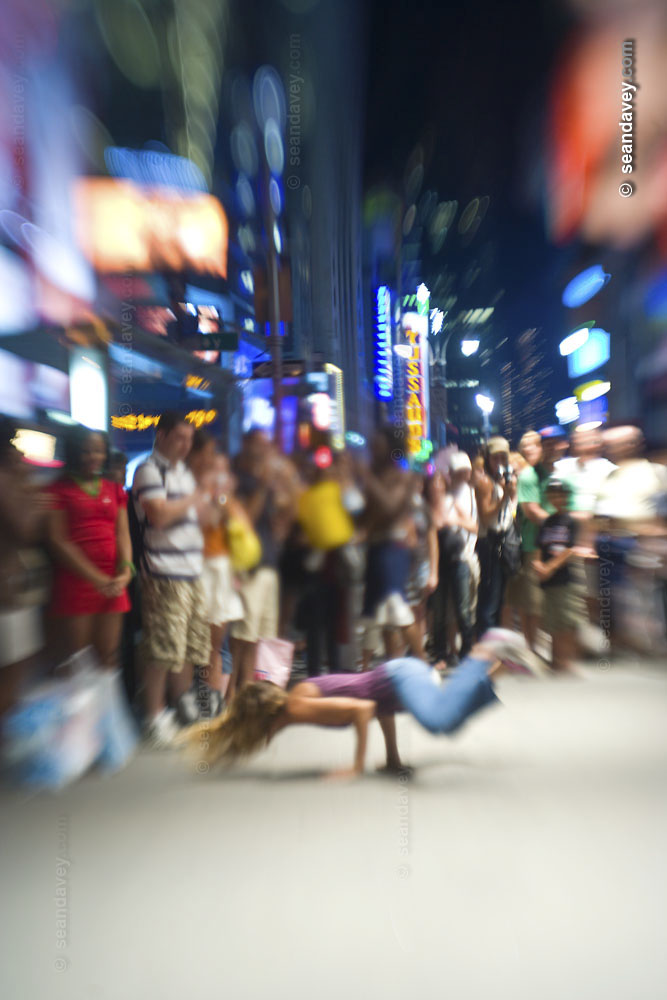 Professing "Intelligent Movement"
Lane Davey works as a graduate assistant and adjunct lecturer at the University of Hawai'i where she is currently pursuing a Ph.D. in English. She has two master's degrees in Religion, which focus on biblical studies, colonization, and comparative world religions. She has studied Greek, Hebrew, Syriac, Aramaic and Hawaiian language. Currently she teaches Old Testament, New Testament, World Religions, Hip Hop Literature and first year English Composition. She is an advocate of Hip Hop Kulture and volunteers her time to hold workshops and sessions in O'ahu's local community centers. Her background as an extreme surfer, pioneering b-girl (breakdancer) and journalist provide the foundation for a fresh and creative approach to education. LaneSki seeks to bring diversity to education through the arts and the blueprint of Hip Hop, which incorporates community and forms of "intelligent movement".
"Hip is to know, it's a form of intelligence. To be hip is to be update and relevant. Hop is a form of movement, you can't just observe a hop, you gotta hop up and do it. Hip and hop is more than music Hip is the Knowledge, hop is the Movement. Hip and Hop is Intelligent movement." ~KRS-One
Extreme Action Girl
Lane "LaneSki" Davey was never afraid of those who labelled her unladylike and said girls donʻt do that and her prowess alongside many others provided a platform for the women of today.
Professional & Extreme female surfer residing on the Northshore of O'ahu, Hawai'i.
Journalist, Columnist, Blogger, Scholar
LaneSki danced with the Seattle Circuit Breakers in the early 80s and has not stopped ever since.